We at Flameco heating Services  as a reliable HVAC contractor in Maple Ridge are committed to responding to our customer's heating and cooling needs in installation and repairs services with competitive prices.
The Cities That We Cover
Our scope of offering HVAC services has extended to all over Metro Vancouver. Residents in Coquitlam, Port Coquitlam, Port Moody, Burnaby, Pitt Meadows, Vancouver, … can let their cooling & heating systems issues be solved by us.
We will deliver our heating services beyond what is expected by our customers. Success does not occur without a strong commitment to customer satisfaction.  We are fully operational all year round and specialize in residential and commercial services.
FlameCo will continue to contribute to society as a Supplier & Installer of heating & cooling equipment with an emphasis on environmental and energy-saving criteria.
Very professional, detailed oriented and price competitive. They've replaced my AC Unit , fixed some of furnace's issues which previous companies were not able to fix . No hidden charges and very transparent and being able to detect and resolve the issues. Certainly exceeded my expectations. Glad to finally find out the right person.
Fast, knowledgeable service. Less than 24 hours wait time for service and they were great, especially for two new home owners that didn't know anything about the gas fireplace.
Sarah Mae McKenzie
2023-04-29
I have nothing but positive stuff to say about this company. Alan, the technician, was friendly, respectful, and finished the work super fast. Highly recommend.
Tracey Campbell
2023-02-26
I cannot say enough good things about FlameCo! Upon a recommendation from my parents Simon was great at taking my call and fitting me in quickly for a gas fireplace replacement. Alan was so great when coming to assess the job and then working around my schedule to complete repairs with his team. They work quickly and efficiently and am so happy with the result! Will definitely be using them for regular fireplace maintenance from now on! ☺️
Julio Cesar Reyes Perez
2023-02-22
The installation process went off without a hitch, and the new Carrier system is working perfectly. I was extremely pleased with the level of professionalism and expertise that FlameCo demonstrated throughout this entire process. I highly recommend them for any of your heating needs. They will definitely exceed your expectations.
Peggy J. Hernandez
2023-02-13
The team was knowledgeable and professional and the whole process was smooth and stress-free. We would highly recommend FlameCo Heating Services to anyone looking for quality and reliable HVAC service.
Evelyn T. Gonzalez
2023-02-12
They provided us with a great deal and our HVAC is now working perfectly! I am so happy with the quality of their service and I highly recommend others give FlameCo Heating Services a try. They are truly a great company and provide excellent customer service and top-notch repair services.
I am so thankful that I found FlameCo Heating Services! When our HVAC system broke down, I was worried that it would take days to find a company that could come out to fix it. But FlameCo Heating Services responded quickly and were able to come to our home on short notice.
Our experience with FlameCo Heating Services was exceptional. We are thankful for their prompt and professional service, going above and beyond to ensure we were happy with the job done. We highly recommend FlameCo for any and all of your heating services needs.
Alan was honest and upfront with us, never trying to convince us to buy any unnecessary equipment or services. We are so grateful for their prompt and trustworthy service. Highly recommend FlameCo Heating Services!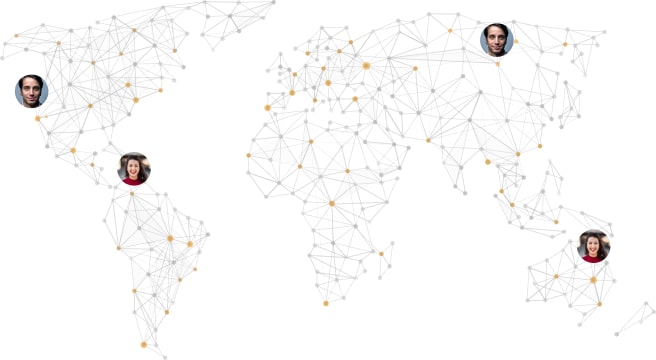 We guarantee our products for up to 5 years. For more information, contact us.